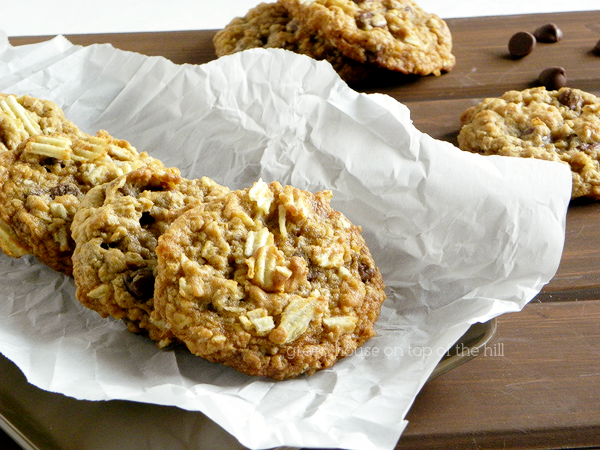 I was invited to attend a recipe swap and I had the hardest time coming up with a recipe to share. In all honesty, I was too darn lazy to run out to the grocery store. So, I looked over my recipes over and over again picking this and that, but I don't know too much about my new friends and what their palate is, so the safest thing is cookies. Normally I would of gone with
my ever so popular s'more cookies
, but instead I went to
cowboy cookies
which I posted about last August. After mixing up the dry ingredients, I even second guessed myself if this was the right recipe to share. I
almost
made S'more cookies, but you know what, it was 2AM and nobody got time to start all over.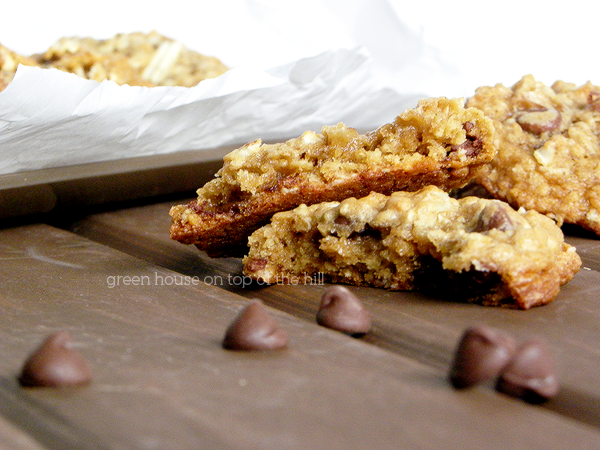 The cookie was chewy from the oatmeal, not too sweet from the chocolate chips and a hint of saltiness from the potato chips. All a great combo. While waiting for the cookies to bake, my house literally smelled like movie theater popcorn *drool*
No recipe to be shared today, but you can find the
cowboy cookie recipe here
and substitute potato chips for pretzels.