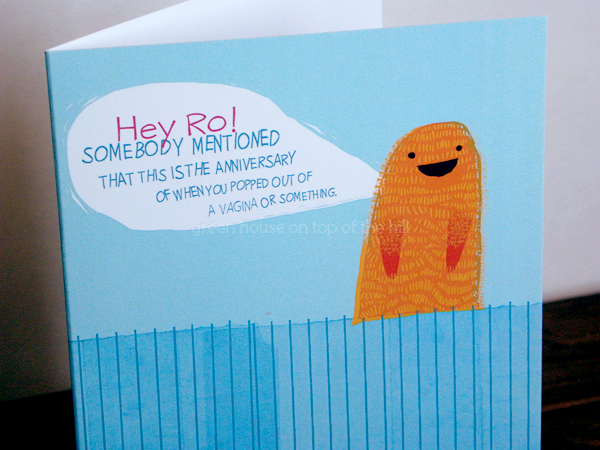 I don't get much happy mail now and days. Especially after I cancelled almost all my subscription box services to help save money for our upcoming trip when he gets home. Which is
soooooon
! Today though, it was a happy mail day. Aside from the usual junk, my card I made at
Cardstore
came in today! Lauren from
Cardstore
contacted me recently to try out their card making service and you know me, I love to customize anything and everything so of course I jumped at the chance!
With my husband's birthday coming up in just a few short days (he's going to be 30!!), I had already sent him a surprise box. My friend Jenny's birthday is coming up soon, but she reads my blog. So, she's out too. My friend
Ro's
birthday isn't til the end of September and this card is SO her! Plus, she doesn't read my blog!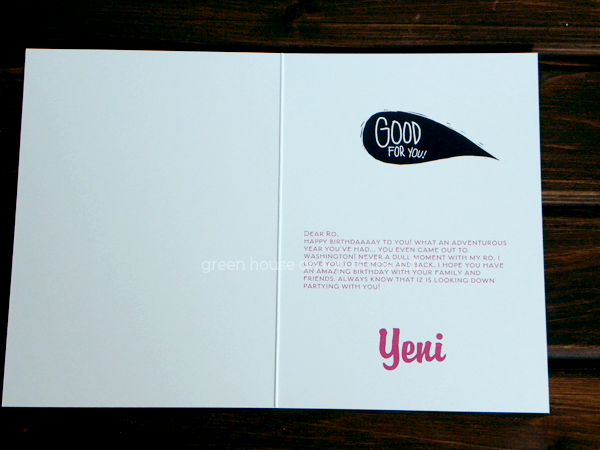 I love how easy it is to navigate the site and to be able to personalize it with different colors and fonts. I also love that when you register for a free account, you're able to add cards to your favorites instead of having to scroll through the whole site again. The cards are all reasonably priced and compared to what you pay at your local card store, you're getting more since you're able to customize them.
I'm seriously loving
Cardstore
and what they have to offer. I've already started saving my favorite Christmas designs and look forward to making more cards with
Cardstore
for the future!