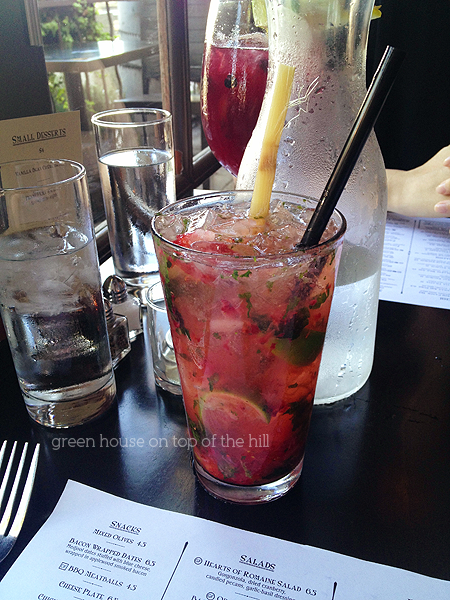 June 20, 2013. Here I go, having drinks again... the person who drinks maybe once year has had 2 drinks in the span of a couple days. This is a record for me you guys! I also must have sign on my forehead that reads "She doesn't drink, let's make it extremely strong for her" because again, my drink was extremely strong. Later, when we went up to the roof top, Jenny ordered the same exact drink and her drink looked a whole lot different then mine. *sigh* I have decided that I do not like mint. Actually, I detest the taste unless it's in candy, gum, ice cream... anything but the leaves in the bottom of my drink. While taking out the lime and mint I discovered a loooooong strand of hair, so that ended my drinking for the day.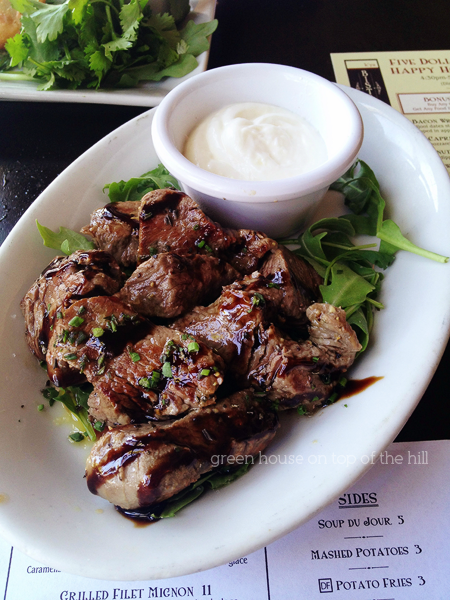 We came specifically for the view (The Roof Top) and for their happy hour menu and let me just say... these filet mignon tips with horseradish sauce?
BOMB.COM
We were tempted to order another plate, but I was already full and had a pretty late lunch to boot. Seriously, if you go, I highly recommend ordering these. We started with chicken empanadas (not pictured) which were really delicious!
Mmmm their caprese skewers with pesto and sundried tomato toast was so refreshing after stuffing our faces with nothing but meat.
Jenny was still hungry, so she ordered Thai chicken drumettes with a coconut dipping sauce. The drumettes were delicious... a little spicy, but delicious. I didn't discover the sauce til after I ate the whole thing, but the sauce was to die for!
After a delicious snack we went to check out the beach scene.... people were surfing and we met the cutest puppy. Jenny went and frolicked in the ocean while I played paparazzi. Gorgeous! I wish we could of just sat there with a packed picnic and just hung out. We were both pretty exhausted and cranky and ended up going to her beloved Pho Tastee after a quick Target run.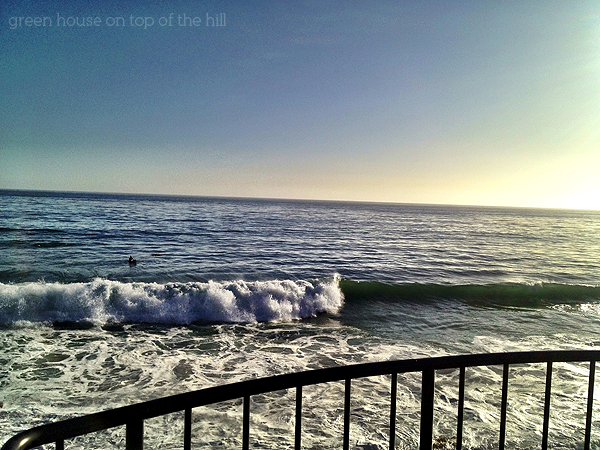 K'ya Bistro Bar
La Casa del Camino Hotel
1287 S Coast Hwy
Laguna Beach, CA 92651 | 949.376.9718
Website