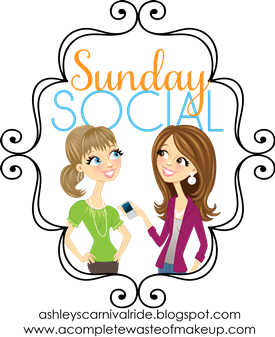 This Sunday, it's all about being Thankful for the year. If you're interested, come link up with
Neely
!

image via thethriftyqueenspeaks
1.
The house I live in
. After living in hotels for over a month, our house finally closed a couple days after Christmas which is a huge blessing for us at that time. The
people
rushed everything just for us and I am forever thankful to them for doing that. I am thankful for a roof over my head even though my downstairs bathroom is having issues and I'm super annoyed about that right now.
2.
My husband who gave me a house to live in, a car to drive... supporting me financially and emotionally. As you know, this year he is not home for the holidays which really bums me out because it would of been our first one in our new home. What can I say, duty calls!
3.
My dogs Frankie and Maggie. As much as they drive me insane since my husband left with barfing things up or lately, pooping in the house twice, I do love them to death. They keep me company all day every day, snuggle with me in bed at night even though my bed turns super hairy... overall, they're really great dogs!
4.
My less than a handful of girl friends who I call my sisters. I don't have a real sister to begin with and for me to literally tell you that I love you like a sister means more to me than they'll ever know. These girls are my
rock
! We might not talk every day, but when we talk again, we pick up where we left off :)
5.
My blogger friends, whether I've met you this year or 5 years ago. Seriously, you guys are awesome! :) A HUGE Thank you to
Jelli
for putting my blog out there in blogland and another HUGE thank you to
Tookies
for supporting me and my blog the last 3 months ♥
6.
I rarely talk about us being a military family, but I am thankful for those friends who I have met, who I still keep in touch with, who has become family. We constantly move and always dread when it's time for our goodbyes.... point is, I want to give a special Thank you to SSG Israel Nuanes who gave the ultimate sacrifice earlier this year in May. I won't talk about it, but I did post about it earlier this year. Love you and miss you Iz ♥
That's all I got for you, but have a great Thanksgiving and if you're doing the whole Black Friday thing... be safe!