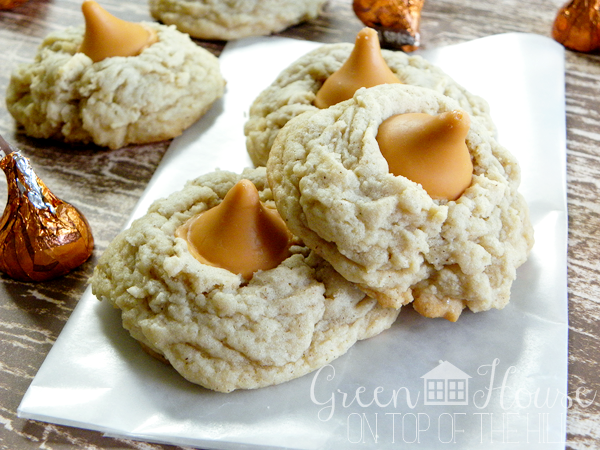 It's that time of the year to start thinking about holiday baking whether you already have a set list of goodies you bake year after year or if you're like me, you like to test out new recipes. A couple years ago, I did send out
candy cane kiss cookies
,
eggnog shortbread
, chocolate covered gummi bears and chocolate bark. This year... I'm still thinking whether I want to send out goodies or not, but I do have a couple recipes set aside and these spiced pumpkin kiss cookies from
Buttercream Blondie
were one of them.
When stores started stocking shelves with Halloween candy, for the life of me, I couldn't find these pumpkin kisses which everyone on twitter and instagram was boasting about, but when I eventually did, like a crazy person I bought 3 bags!! I actually
do not
like them. I have no clue what I'm going to do with them, but I saw this recipe and figured I'd give it a go. First off, I don't drink. Maybe once year? Or every other year? Obviously I don't own Bourbon so I omitted that, but I'm sure if you added it, it would of tasted a lot better. Sadly to say, this cookie will not be appearing in this years Christmas box. It was a little bland... probably from omitting the Bourbon? I'm not sure, but I wish the cookie itself had more spice because adding the kiss itself doesn't make the cookie that much better. Oh well, I ended up freezing the rest of the dough and will bake them when my mom is here. I know she'll gobble them up :)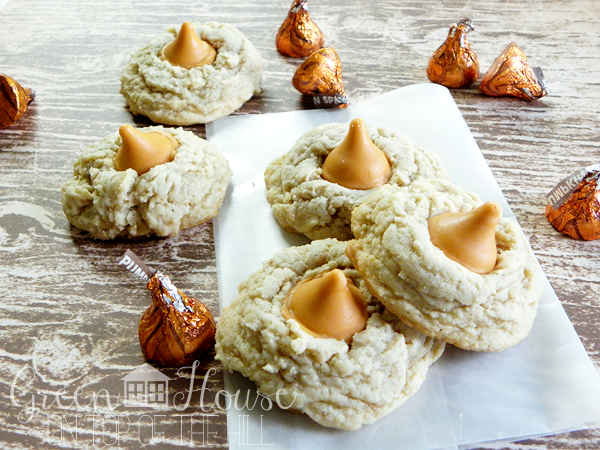 Spiced Pumpkin Kiss Cookies
recipe from
buttercream blondie
1 stick unsalted butter, room temp
1 cup sugar
1/2 cup light brown sugar
1 egg
1 teaspoon vanilla bean paste or vanilla extract
1 Tablespoon Bourbon
1/2 cup mascarpone
2 & 3/4 cup AP flour
1 teaspoon cinnamon
1/4 teaspoon nutmeg
1 teaspoon baking powder
1/2 teaspoon baking soda
1/2 teaspoon salt
1 bag Hershey's Pumpkin Kisses
Cream butter and sugars till light and fluffy.
Add egg, extract and bourbon.
Mix in mascarpone.
Sift dries together & mix in till combined.
Scoop cookies using a half ounce cookie scoop and roll.
Chill cookies for at least 30 minutes before baking.
Bake at 325 degrees for 12-13 minutes rotating halfway through. While they're baking, unwrap the kisses.
As soon as you remove cookies from oven, place them on a cooling rack and press a pumpkin kiss into the center of each one.