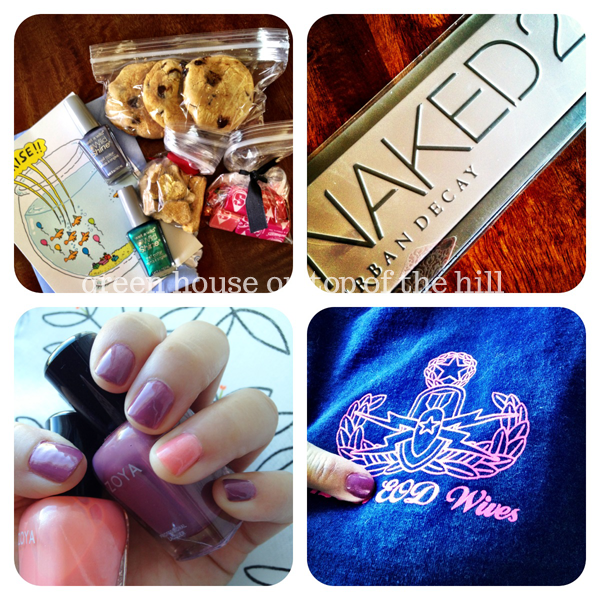 September thus far has been
very
kind to me. Except missing my husband like crazy, because that part is lonely. Oh so lonely. To start off the month, I purchased my first ad space at
Jellibean Journals
. Then it was my birthday on the 2nd. Though it was a very quiet one, I still had a good one and feel incredibly blessed and loved by my family and friends. I received some things I ordered online from
Zoya
, Macy's and
Erin Condren
. You know what's really funny? All 3 orders there was something either broken, missing or wrong color, BUT I have received
AMAZIIIING
customer service from Zoya and Erin Condren, so it makes up for it :)
Then, on Sunday evening I received not only a tweet, but an email saying
Oh My Tookies
purchased a sponsor ad from ME!
ME. Little ole' me!
I literally screamed, started getting a little shakey and was so overwhelmed with excitement. Who is
Oh My Tookies
? They make homemade
jar cakes
,
cookiewiches
and their famous
gourmet marshamllows
. I do not recommend looking at their
Etsy shop
on an empty stomach! So, if you have no clue who they are or curious, check out there
blog
and their
shop
!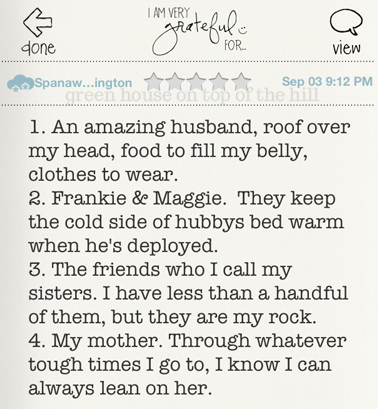 I've also been keeping a
gratitude journal
on my phone and have posted each day on Instagram except today. I plan to keep up with it for a year while hubby is deployed. It'll be interesting to see what I was grateful each day he's gone. Alright friends, I'm watching Breaking Amish right now and getting completely sidetracked! Hope you guys had a great weekend!!