So much has been going in the last couple weeks and I apologize for the lack of updates. The hubby is deployed
again
and Thank you to my amazing friends Noel & Ana for spending the first day with me. ♥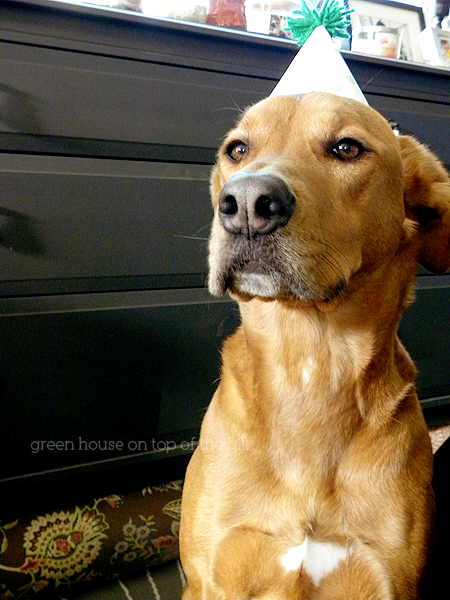 Anyways, our handsome boy Frankie turned the big 5 on the 21st! I baked some
doggy friendly carob cupcakes
, bought him some treats (he absolutely loved the pizzle stick) and a couple new toys, which he completely neglected! Cupcakes were thoroughly devoured with delight and pizzle sticks to follow. I think Frankie had a great birthday. We definitely wished Daddy was home to celebrate with us. Poor guy missed Frankie's first birthday (he was in Iraq) and now his 5th. Probably some in between.
Frankie is still so gentle and sweet. He's a professional couch potato, but he loves to go on walks and observe people. He will cry if he can't find a space in our bed and even with the tiniest spot, he will curl up and snuggle. Did I mention that he's also the BEST snuggler. He also farts and yawns a lot. His farts surprises him. Human farts are scarier. He hates the water, cleans his paws like a cat, bath time is the end of the world to him. He's an amazing big brother and lets Maggie do whatever she wants to him. Frankie is an amazing dog and we are ever so blessed to have him in our lives.
Happy birthday Frankie doodle!
After this photo, she completely inhaled that cupcake and ate the wrapper too. I have a feeling there's a rainbow colored cupcake wrapper somewhere in my backyard.