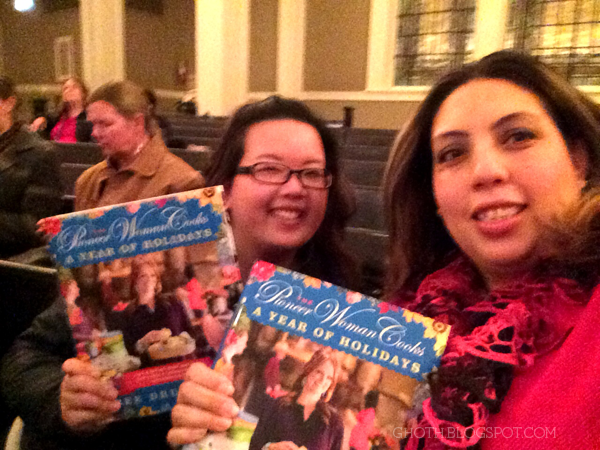 Thursday, Dec 5th, I received a text from my friend Ana around midnight asking if I was awake. I was. She told me
THE PIONEER WOMAN
was having a book signing in Seattle that same day. I swear my heart skipped a beat, my hands got shaky and I asked her if we're going. When I woke up that morning, I texted her to pinch me because I could of sworn she said we were going to meet Ree Drummond that night.
We left post around 230/3PM to avoid Seattle's crazy traffic and we made it into the line at 430PM. It was ridiculously cold and thankfully the doors opened at 5-ish and they had a bathroom. Wintery cold + a good hour or so of driving + Ana is pregnant and I accidentally forgot to feed her lunch? Disaster slowly waiting to happen. Thankfully I had a few snacks in my purse. We waited for what felt like forever....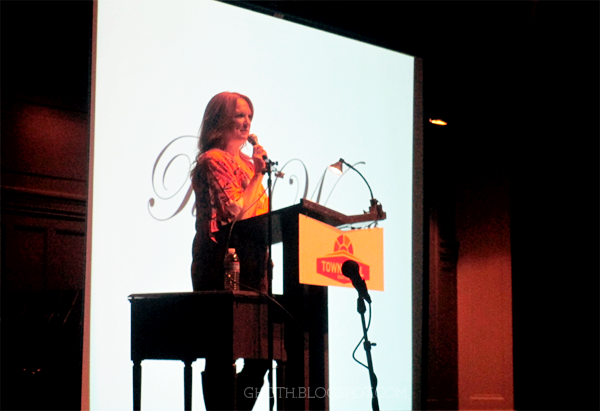 Then, there she was. Shiny like a new toy, or her sweating profusely. She went on to explain her back story which I waited for impatiently... I've read back her blog entries in the past and I just wanted to meet her already! I have to say, getting
people
adults to stand in a single file line is probably the worst idea ever. Adults like to stand in a massive blob pretending to listen. No joke. Ana and I slowly migrated from one side to the next pretty swiftly and after about 20 minutes or so, we got to meet her!!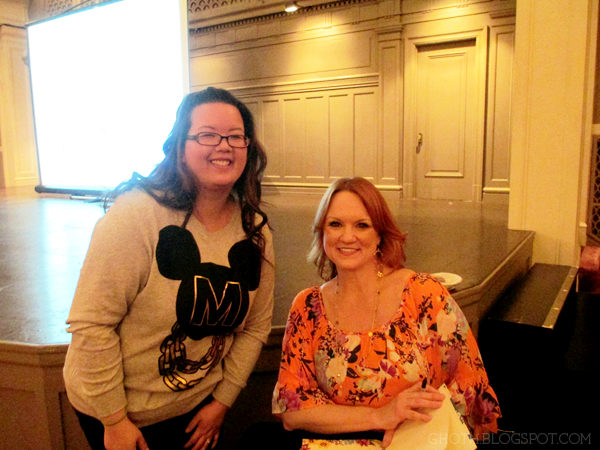 At first, I kinda just stood there looking at the back of her head. It was pretty chaotic where she sat, one lady is taking photos (one shot only), one lady is keeping the line moving, people want to meet her and talk her ear off. I just stood there soaking up her awesomeness, but I knew I had to say something. So, I told her that she is one of the reasons why I started a food blog. Which is actually true. My first recipe I made was her
apple tart
. I was embarrassed that she might ask for my blog, so I quickly told her it's not that great LOL I panicked okay?! Side note: I
think
my eyes are open in this photo.
After she signed our books and I was done basking in all her awesomeness, I looked at Ana and declared dinner time! We were beyond starving at the time and thankfully we were next to the International district in Seattle so we grabbed some late dim sum and didn't get home til around 11PM. Ana,
thank you so much
for thinking of me when you found out about this event. We must do this more often! Nate on the other hand? He's tired of me talking about meeting Ree.