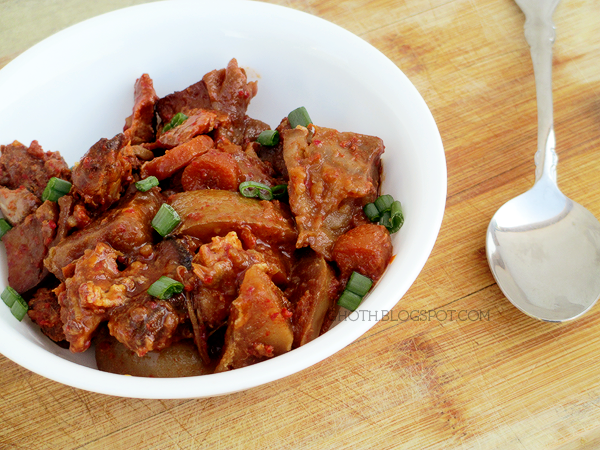 2 lbs boneless, skinless chicken thighs and breasts, fat trimmed & cut into small pieces
3 potatoes, cut into large chunks
2 large carrots, cut into large chunks
1 large onion, cut into large chunks
Sauce
3 Tbs Korean chili flakes
2 Tbs Korean chili paste
4 Tbs low-sodium soy sauce
2 Tbs mirin
2 Tbs honey or corn syrup
1 Tbs sesame oil
4 garlic cloves, minced
Garnish
sesame seeds
green onion, chopped
In a small bowl, combine all the sauce ingredients and mix well.
Add prepared chicken and vegetables to crockpot. Stir in sauce and mix well until evenly incorporated.
Cover and cook for 4 hours on low or 2 hours on high until the chicken is fully cooked. Once done, stir in chopped green onion. Top with sesame seeds and serve with rice.