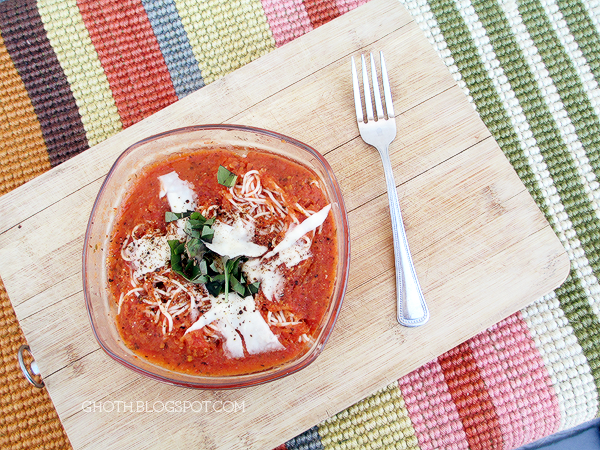 I went to LA a couple weeks ago as a surprise gift for my Mom's 60th birthday (Nov 7th) which my brother secretly planned. I flew in the Sunday before and the only people who knew I was in California was my Dad and Jenny. And of course my Facebook and Instagram friends. My brother is extremely busy working 2 jobs, so eating at home is pretty rare. His roommate Kevin also work long hours and homecooked meals are rare, so I thought since I'll be in town for a week, I might as well make dinner for the boys to freeze and reheat for those busy lazy long nights.
My brother is a huge foodie and has an incredible and memorable palate. My cooking skills isn't
that
advanced and I was looking for simple meals so we didn't have to spend a fortune buying tools and ingredients to make one meal. A crockpot was purchased and honestly, it's the best purchase he's ever made! Truthfully, I have never browned butter, so thankfully my brother was home to do that :) What a huge difference it made! The sauce was delicious as is, but wow! Definitely can't wait to make this for the hubby :)
Crockpot Brown Butter Marinara Sauce
original recipe from
half baked harvest
2 (28 ounce) cans whole, peeled, san marzano tomatoes
1 sweet onion, sliced
4 cloves garlic, skin removed and crushed
2 teaspoons dried basil
2 teaspoons dried parsley
1 teaspoon oregano
1/2 teaspoon dried thyme
1/2 teaspoon crushed red pepper
1/4 teaspoon pepper
1/2 teaspoon salt
8 tablespoon butter
1 tablespoon sugar
2-4 tablespoon fresh parmesan cheese
fresh basil, sliced
Add the tomatoes, onions, garlic, basil, parsley, oregano, thyme, crushed red pepper, salt and pepper and 2 tablespoon butter to the bowl of a crockpot. Cover and cook on low for 7 to 8 hours (or 3-4 hours on high).
Use the back of a spoon or a potato masher to break down the tomatoes. If you like a smooth sauce use an immersion blender to puree the sauce or transfer to a blender or food processor and then return the sauce to the crockpot, leaving the lid off.
In a heavy-bottomed sauce pan add 6 tbsp of butter, melt butter over medium heat until just browned. Butter will melt, foam, and froth, then begin to brown along the bottom. Whisk browned bits off of the bottom of the pan and stir into the sauce. Taste and season with salt and pepper to your liking. Top with fresh parmesan cheese and fresh basil.