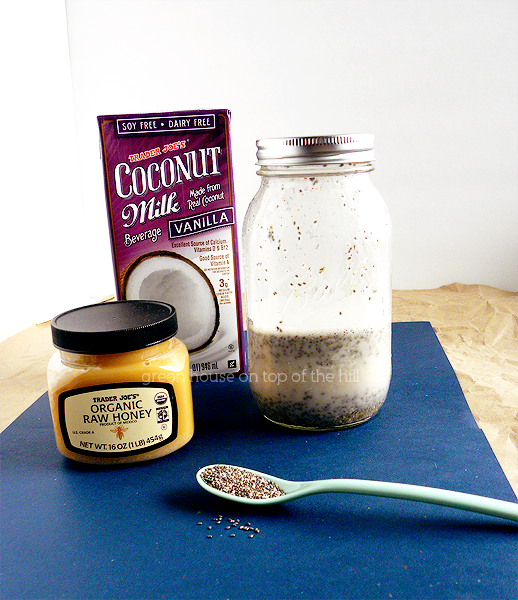 When we got back from our vacation back in September, my husband decided to go on the
Hunger for Change 3 day detox
. Chia seeds is a gelatinous plant food that helps to draw out toxins from the liver and pass them into the colon for excretion. Chia seeds are also high in omega-3 and make you feel full and satiated! We love chia seeds in our smoothies and juices but have never tried chia seed pudding til the detox.
The verdict? It wasn't
that
bad. Extremely thick, so I would add more milk or a TBsp less of the seeds.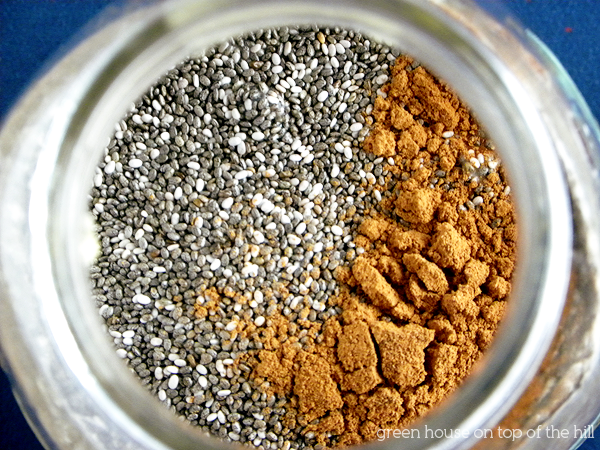 Chia Pudding
recipe from
Hunger for Change 3 day detox
1 1⁄4 cups Coconut Milk
1 tablespoon raw honey
4 tablespoons chia seeds

1 teaspoon ground cinnamon
In a large jar, combine all of the ingredients and shake well. Refrigerate until it thickens into a pudding-like consistency, about 30 minutes.