I have a bad habit of skipping brunch and end having dunch at an awkward hour which leads me eat dinner/snack at another weird hour of the night. I was craving for pasta and after browsing on my
Pinterest
, I decided to just make
garlic butter spaghetti from Pinch of Yum
.
I love garlic as much as the next person, but I think I might of added a little way too much. Same with the butter. It was delicious, quick and I used the same pot that cooked the pasta to save myself extra dishes.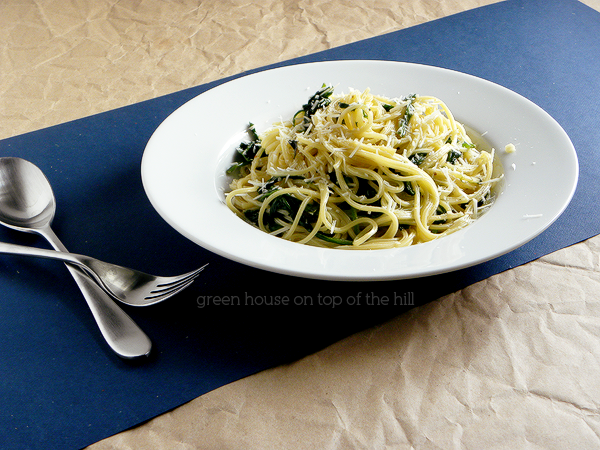 Garlic Butter Spaghetti
Original recipe from Pinch of Yum
leftover box of spaghetti
6 tablespoons butter + more for serving
2 cloves garlic, minced
1 large bunch basil, chopped
1 large bunch baby spinach, chopped
Sprinkle of crushed red peppers
2 teaspoons salt
1 teaspoon black pepper
Parmesan Cheese
Cook the spaghetti according to package directions. Drain and set aside.
In the same pot, heat the butter over medium low heat. Add the minced garlic and saute for 3-5 minutes, until soft and fragrant.
Chop the spinach and basil into small bite-sized pieces and add to the pot, stirring for just a minute or two to get the greens softened slightly. Season with salt.
Add the spaghetti and season with salt and pepper. Toss well to combine and let it all rest for a few minutes to stick together a bit.