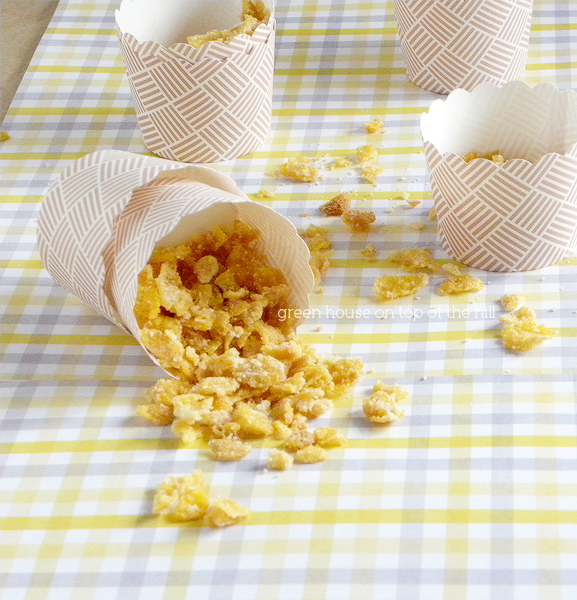 I've never been to any of the
Momofuku
establishments, but it's on my bucket list for sure. Wait, I just found out that they can
SHIP
cookies and things to you... *hint hint* Husband. My birthday is in
6 DAYS
and I think their
birthday cake
would be quite fitting. Or anything from that site... anyone?
I have been dying to try these cornflake crunch after finding the cookie recipe on Pinterest. It's been floating around all over the interwebz and since the Husband is coming home soon, I thought I'd celebrate with some cookies, which will be posted at a later date.
The cornflake crunch is crunchy (duh!), salty and sweet. A little too salty for me, but still delicious and would taste better topped over ice cream which I didn't have. I was a little iffy about the milk powder, but do not skip that! Seriously... DO NOT SKIP. It's not cornflake crunch without it.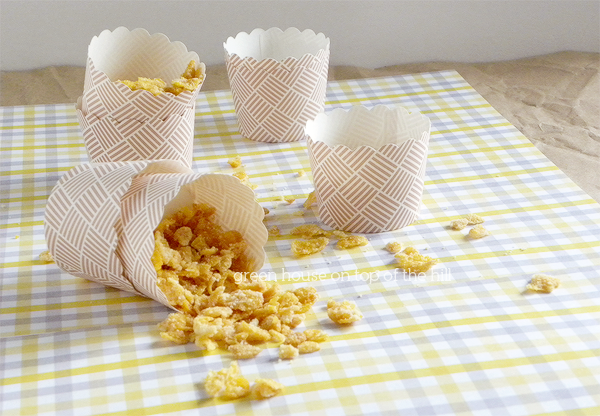 Momofuku Milk Bar Cornflake Crunch
recipe from
martha stewart
1/2 (12-ounce) box cornflakes (about 5 cups)
1/2 cup milk powder
3 tablespoons sugar
1 teaspoon coarse salt
9 tablespoons melted butter
Preheat oven to 275 degrees. Line a baking sheet with parchment paper or a nonstick baking mat; set aside.
Place cornflakes in a medium bowl. Using your hands, crush to one-quarter of their original size. Add milk powder, sugar, and salt; toss to combine. Add butter and toss to form small clusters.
Spread cornflake mixture in an even layer on prepared baking sheet. Transfer to oven and bake until clusters are toasted and smell buttery, about 20 minutes. Remove from oven and let cool completely.