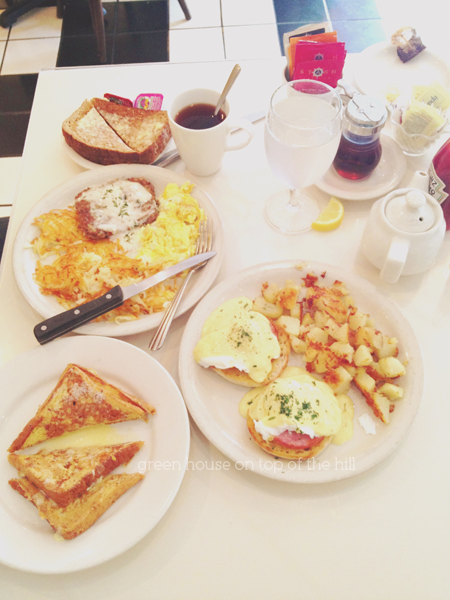 I don't write too many food reviews on here since I mostly do it all on
Yelp
, but I thought I'd add this here anyways.
So, my friend Ro was still in town and she definitely loves her breakfast foods so I looked up some places that served brunch. Surprisingly, when I lived in Lakewood about 4 years ago, we've driven past this place countless of times and only now have I tried it. Upon walking through the doors, it smelled absolutely heavenly! Maybe it was their soup of the day, but that scent made my stomach grumble instantly.
I have been craving eggs benedict for a couple years now and I did have some when we were up in Leavenworth, WA but it wasn't that great. So of course, I ordered their eggs benedict and I think this is the BEST eggs benedict I've had all week. I love that don't drench my food in the hollandaise sauce like some people. My friend had their country beef steak with scrambled eggs, hash browns and a side order of french toast. Her beef steak was delicious! We've both never had it before so it was new to us. The french toast isn't anything spectacular.... I only took 2 bites of it.
Overall, for what we ordered, I loved everything about it! I would definitely want to come back to try their lunch and dinner menu. If you are near JBLM, I definitely recommend check them out!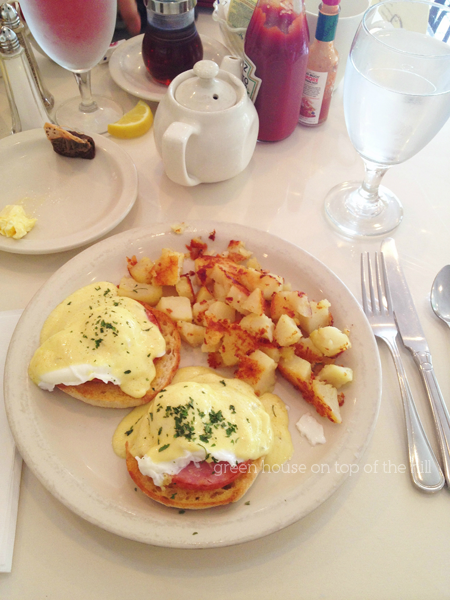 Kimberly's Cafe
11126 Gravelly Lake Dr SW
Lakewood, WA 98499
253.588.8989