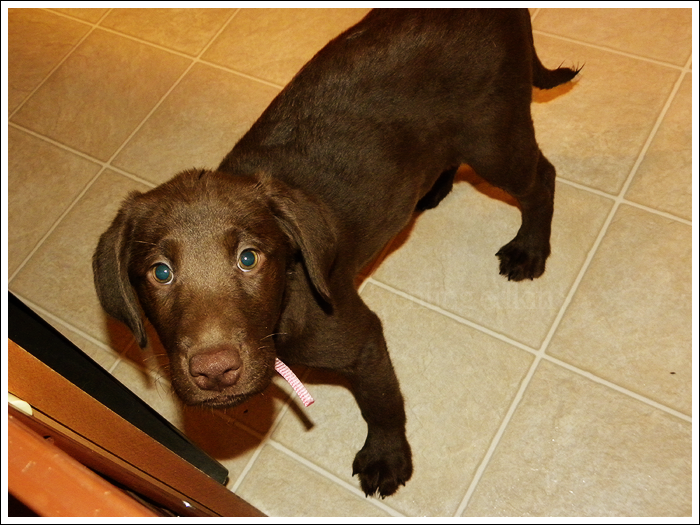 My itty bitty baby turned two on the 5th! We got her on March 15, 2011 and from the moment we brought her home to meet Frankie, she was quite rambunctious and definitely was telling him that she's the boss. She would chew on his tail and bite his *ahem* and Frankie was extremely patient and let her be the puppy.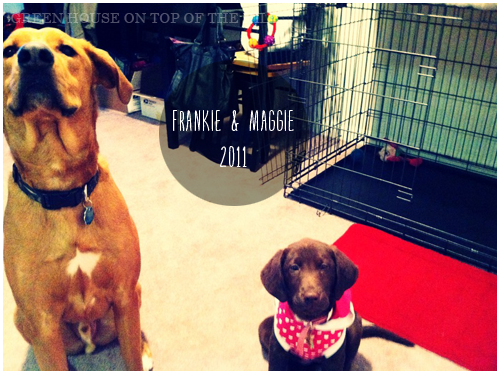 As a puppy, she's definitely a handful compared to Frankie. Lots of crying, sitting in poo and crying about it, lots of bath time in the kitchen sink (which I think she secretly enjoyed it), eating poo, always stepping in poo... She was a hot mess!
Aside from that, she's extremely snuggly and will follow you
everywhere
and watch you, especially when you're eating. She's a magnet. When my friend Jenny came, she was stuck to her like glue and wouldn't only sit with her and give her lovin. When my mom came for a week she would cry every single night whether she's sleeping with me or with my mom. If she's with my mom, she cries because Frankie isn't there, but when she's with me... she cries because she can't see my mom. Aside from her craziness, she's extremely loveable and has a lot of love to give... to everyone and anyone.
Truth is... I always forget her birthday. Last year, we completely forgot since we just moved into the house and was busy settling in. This year, I forgot again and only remembered it while skyping with my mom. No toys or party, but she did get some bones and treats which Frankie also got... lucky guy. *sniff* They sure grow up fast!