Simple recipes with minimal ingredients makes holiday baking stress free and I will take all the help I need. These are seriously so simple to make and you can also make the dough, scoop out into balls and freeze ahead of time. I'm not a fan of cake batter flavor anything (except candles), but these cookies turned out super moist and really good!
P.S. Sorry for the poor quality of photos... gloomy skies make ugly photos :(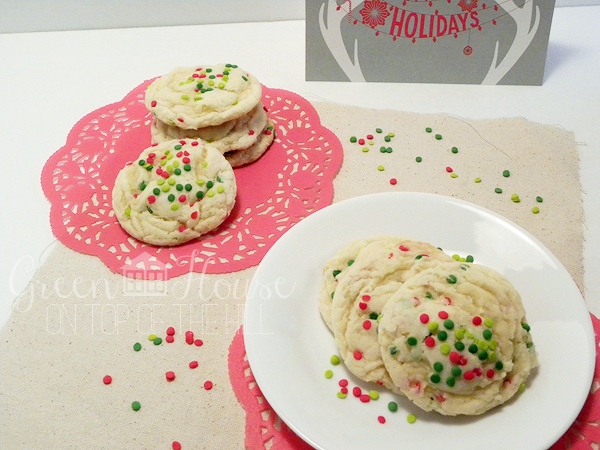 Confetti Cake Batter Cookies
Recipe from
Sallys Baking Addiction
1 box (18.25 oz) vanilla/white cake mix
1 teaspoon baking powder
2 large eggs
1/3 cup vegetable/canola oil
1/2 teaspoon vanilla extract
1 cup sprinkles
Preheat oven to 350F. Line large baking sheet with parchment paper.
In a large bowl, mix together everything but the sprinkles. Gently fold in the sprinkles.
Drop rounded 1-inch balls of dough onto baking sheet. You can also roll the top of the cookie dough in more sprinkles.
Bake for 9 minutes and transfer to a wire rack to cool completely.