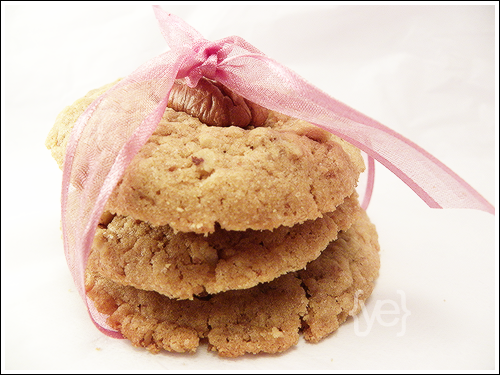 The recipe is super simple and you could easily double or even triple the recipe to your liking. They're really light and flaky and just melts in your mouth, literally. I'm going to definitely add these to my holiday bake list :)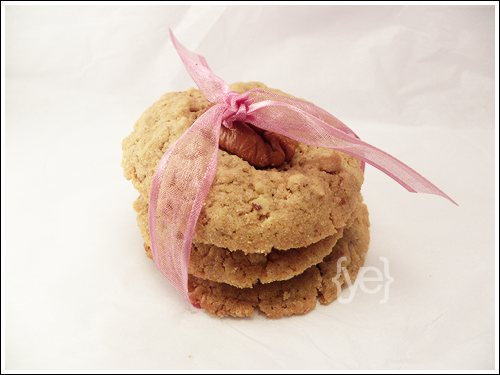 Buttery Pecan Rounds
Recipe from Martha Stewart's Cookies
1 cup AP flour
1/2 tsp coarse salt
2 sticks unsalted butter, room temp
3/4 cup packed dark brown sugar
1 large egg yolk
(I accidently added the whole egg instead)
2/3 cup finely chopped toasted pecans
pecan halves, for decorating
Preheat oven to 325F. Sift together flour and salt into a bowl.
Cream butter and brown sugar til smooth, about 3 minutes. Mix in egg yolk until combined. Add flour mixture, mix until combined. Mix in chopped pecans.
Drop batter onto parchment lined baking sheets, spacing about 3 inches apart. Press one pecan half into the center of each. Bake 12-15 minutes or until golden brown.