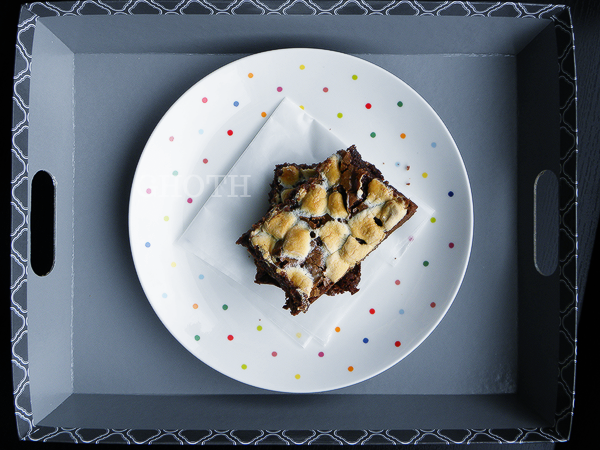 Of all the times I have ever made brownies, whether from scratch or box mix, this has got to take the cake as my
best
brownies to date. As I said in my previous post, I'm on a sweet kick lately and yesterday I decided brownies would be a great idea and I'm really glad I did. I was originally going to make them plain, but plain is just so
boring
. Rummaged around in my pantry and decided to use some caramel bits, a few sprinkle of semi-sweet chocolate chips and of course leftover marshmallows.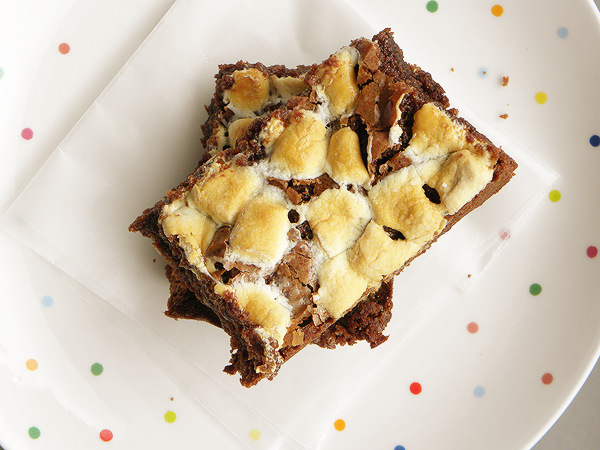 I baked it for about 23 minutes, pulled out the brownies and sprinkled a good amount (okay, I lied, I used whatever was left in the bag) of marshmallows, gently pressing them in with the back of a spatula. Baked it some more for like 10 minutes and when I thought it was finished, it was still very wobbly, so I had to bake it for an extra 15-20 minutes. After all that wait, it was definitely worth it. I have no clue where the caramel bits went, but it must of melted and created the most delicious ooey gooey center.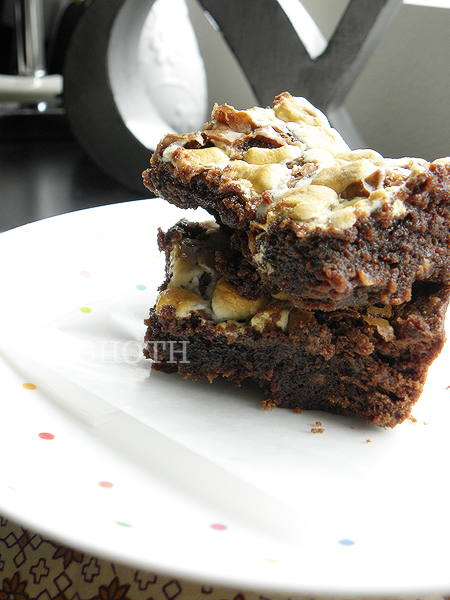 Ooey Gooey Brownies
1 box milk chocolate brownie mix
1 tsp vanilla extract
1/2 cup semi-sweet chocolate chips
sprinkle of caramel bits
marshmallows
Follow the instructions on the back of box.
Add in the semi-sweet chocolate chips. Pour into casserole. Sprinkle however much caramel bits you want.
10 minutes before done, sprinkle marshmallows.