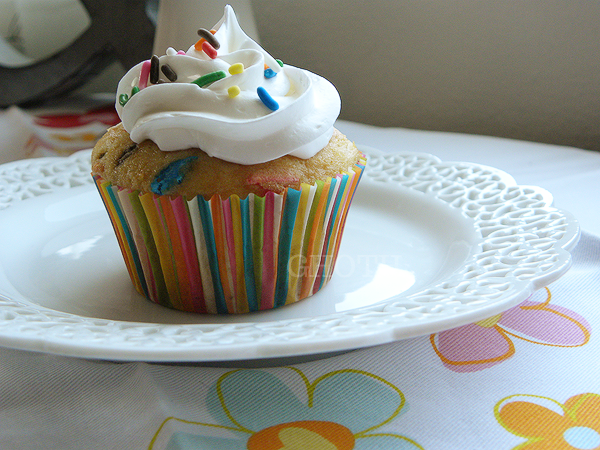 Hubby's birthday was this past Wednesday and if you know me, you know I like to start planning early. Originally I was just going to go pick up a cupcake, but that would be almost $3 for only one, whereas I can bake 24 for less than $5. So, I went the cheaper route and yes, I did use cake mix and even already made frosting.
My friend Kirsten on IG recently made cupcakes using only cake mix and cherry 7-up and I thought that would be a perfect idea, except at the last minute, I wanted to send a dozen to hubby's company, so full flavor it is. I still followed the instructions on the back of the box, but I substituted diet 7-up for the water.
My first batch turned out a lot bigger since I added just a bit more batter than the second. I sent the first batch to work with the hubby. The second batch was a little smaller, so we kept those for ourselves. I already ate one this morning and I really want another. I'm even thinking of baking brownies or more cupcakes. I'm on a sweet kick right now.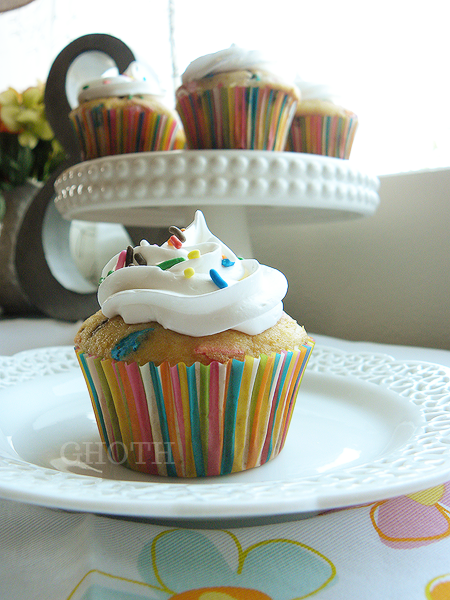 Confetti Cupcakes
1 box white cake mix, follow instruction on the back
1 cup diet 7-up or any other clear soda you want
instead
of water
sprinkles of your choice, also more for decorating
Bake accordingly to package instructions. Sprinkle as much sprinkles as you'd like. Mix until incorporated. Cool completely and frost.