We're pretty much settled in and slowly getting back into the groove of things. A few homecooked meals here and there, but nothing too exciting to post about. Earlier this week, I popped into
Jubilee Cupcakes
on South Hill and was surprised how delicious their cupcakes are! The store itself is cute with beautiful chandlier's hanging and the girl behind the counter was amazingly nice!
I purchased their Red Velvet, German Chocolate, Elvis and Macon Bacon. Their Red Velvet was
THE BEST
I've ever had! The cake was moist and frosting wasn't overwhelming sweet. Elvis was also amazing and I want one right now. It's banana cupcake with a chocolate filling and topped with peanut butter frosting with a chocolate swirl. The king himself would be proud. I didn't try the German Chocolate, but the Macon Bacon was quiet interesting... I'm not a fan, but the bacon itself was pretty good.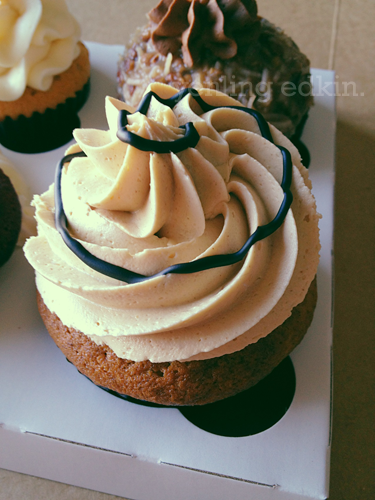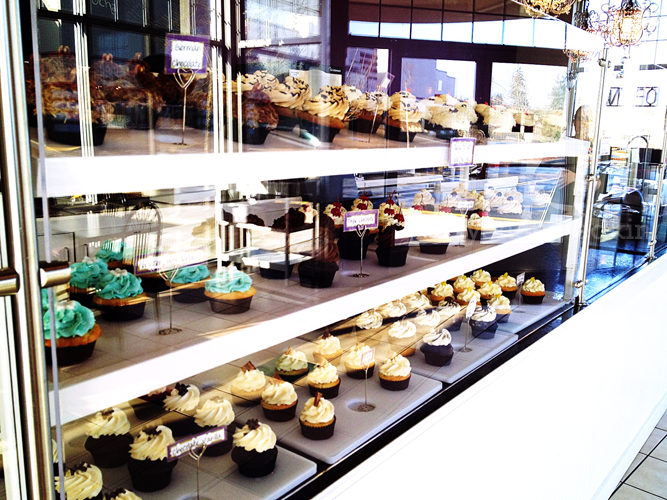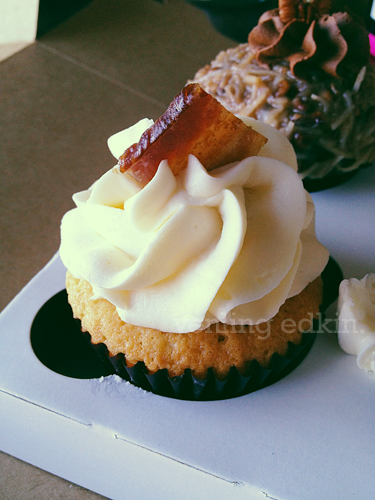 Jubilee Cupcakes
13333 Meridian Avenue East Puyallup, WA 98373 | 253.466.3101
Website