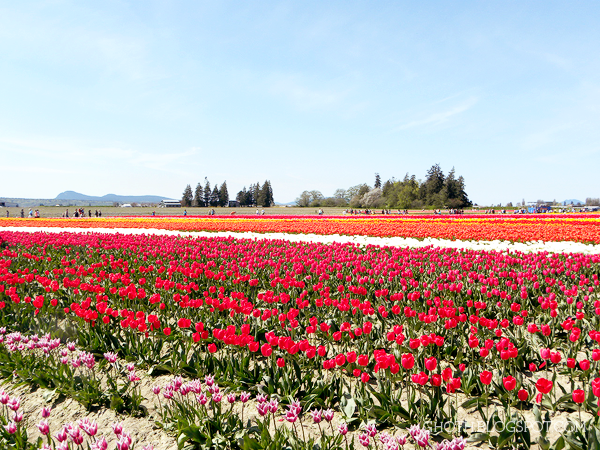 My friends and I went up to the
Skagit tulip festival
a couple months ago and I got to finally meet
Jane
in person! The tulip fields was a good 3 hour drive including crazy traffic just getting there. We spent some time chatting, walking around the fields, taking billion photos of the field and soaking up some of that sun!
The fields were absolutely breathtaking. Leaving the fields was
not
. We sat in bumper to bumper traffic for over a hour. In a one lane road. Just trying to get to the freeway. We were all cranky, tired and famished. And I have learned that sitting in the third row of a SUV makes me incredibly sick and the drive home was just painful. Right Noel?