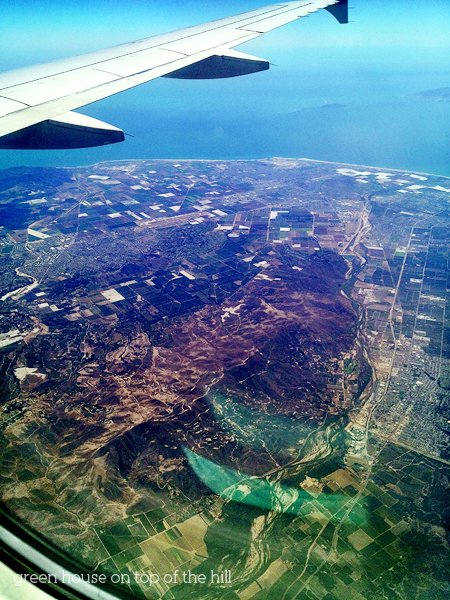 Did I tell you guys I was leaving? My best friend
is
got married and I flew back to Southern California for 6 days. 6
hot
, beautiful, delicious and stressful days, but it was totally worth it. I've been stressing myself out prior to my trip... flying (it's been awhile), how to do my hair, what to eat, where to shop. You know, important stuff.
The flight was a cinch. I didn't even have to do my own hair for the wedding, I saw things, ate lots of delicious things and I'm kinda glad to be back. Except, it feels like Spring here, not Summer. Hopefully the sun will come out to play this summer and let the rain take a back seat. Seriously.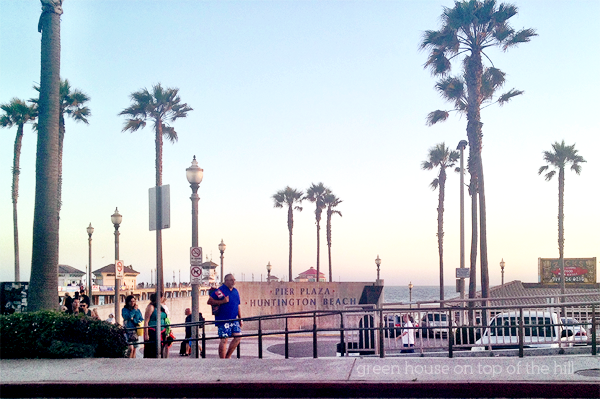 Man, it was so hot! Coming from the Pacific Northwest, I started to sweat the minute I stepped out of the nicely air conditioned airport. I was so excited when I saw my friend Jenny, who was about to get the airport people to page me because my flight was late and she forgot her phone. First stop, Irvine Spectrum. My friend
Noel
recently got back from visiting Korea and I had asked her to purchase some
Skinfood
products, but so glad I told her not to. I found the product in store and it smelled terrible. This shop was pretty tiny, but they didn't really have the products I wanted, but I did end up picking up a couple other things which will eventually be posted over at
the beauty blog
. Since I was starting to get cranky from waking up so early, tired, hungry and hot, we made a quick stop at
Casey's Cupcakes
and
Milk + Honey
before heading back to Jenny's house so I can rest.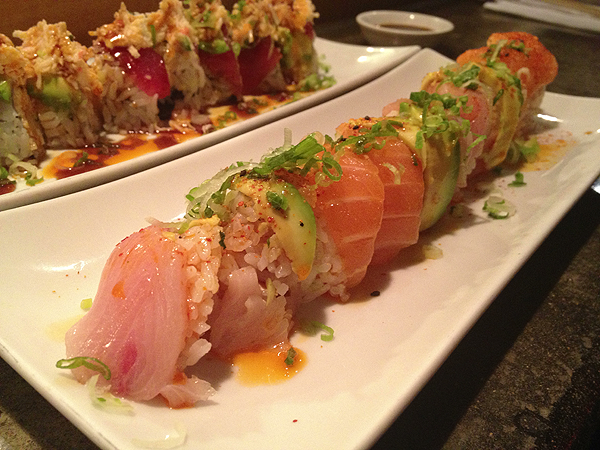 After resting for a couple hours, my crankiness subsided and I was hungry. When I'm back home, there's an endless options of eateries, so choosing just one was near impossible. We ended up choosing
Sushi on Fire
down Main St. I have walked and driven by this place countless times, but have never ventured in. The thought of trying to find parking alone makes me not what to go. So glad we went! My favorite dish of the night was "Halloween" (pictured below) which has shrimp tempura and crab salad, topped with tuna, avocado, spicy crab mix and eel sauce. The one pictured above is "76" which has shrimp salad topped with yellowtail, salmon, avocado and spicy sauce. After dinner, we walked around a bit and ended up going to
2nd Floor Food Art Drinks
for a drink. This place was AMAZING! The art works were on the walls to the tables. The drink I had was incredibly strong... well, technically, I never drink. Seriously. Never. When I told my dad I went to have a drink, he too was incredibly surprised. Hell, everyone I told was surprised. Anyways, the drink was very strong in my opinion and by the time 9pm rolled around... not only was I slowly crashing from a long day of traveling, but the booze helped me get sleepier and sleepier.
Day 1 out of 6 days of my trip. Hopefully I remember what I did out there because I was viewing some wedding photos taken in one of the booths and I don't even remember being in these people's photos! haha AND! I was completely sober.