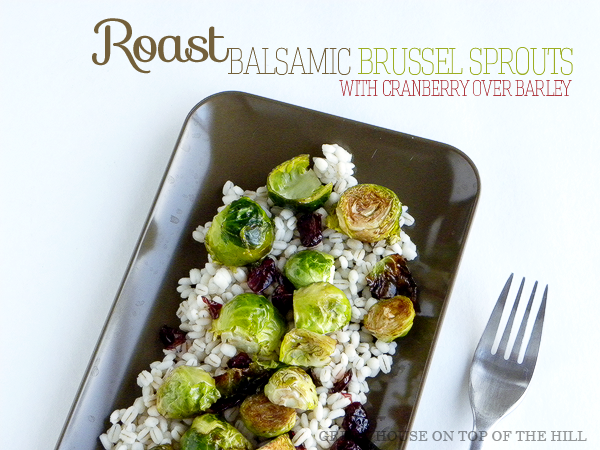 Now that is one long title! I am so excited today to share with you this recipe I adapted from
Cookie + Kate
. Also, did you know brussels sprouts has a 'S' after brussel? YEA ME NEITHER. I am too lazy to go back to adjust my photos though. Okay, back to the sprouts! I tried roasted brussels sprouts sometime last year and I was hooked instantly. I love to season mine with a little salt & pepper, squeeze of lemon and some chili pepper flakes. Another all time favorite is drizzling it with some balsamic vinegar... sprinkle of parmesan is also really good. How do you like your brussels sprouts?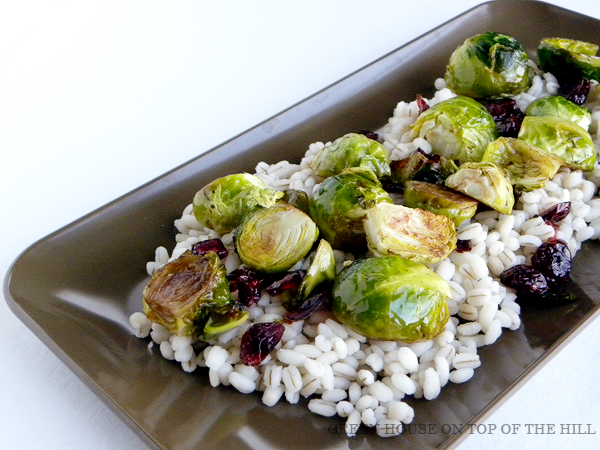 I had pinned this
recipe
from Pinterest and with the sun out yesterday, I knew I had to grab the chance to make this so I can take some photos. The original recipe uses a different method and it calls for maple syrup and Gorgonzola cheese. I omitted both ingredients and just roasted the sprouts on a cookie sheet like I usually do.
The dish is light and healthy which is always a plus. You get that sweet candied tartness from the cranberries (I used dried cranberries) and then you have the fluffy barley. Honestly, I wish I made more! I like the way I made it... might be a little bland for others, but just season it a little more with salt and pepper. For leftovers, I added some leftover cut up rotisserie chicken.
Roast Balsamic Brussels Sprouts with Cranberry over Barley
recipe adapted from
cookie + kate
1 pound Brussels sprouts, tips cut off, discolored leaves removed and sliced in half
1 tablespoon olive oil (
I used EVOO
)
Salt
1/3 cup dried cranberries
1 1/2 cups cooked barley
1 tablespoon balsamic vinegar, or more to taste
Cook the barley according to package direction.
Preheat oven to 375F
Add cut Brussels sprouts and drizzle with EVOO and seasoned with a bit of salt. Roast 10 minutes.
Add dried cranberries and balsamic vinegar and roast for another 5 minutes.