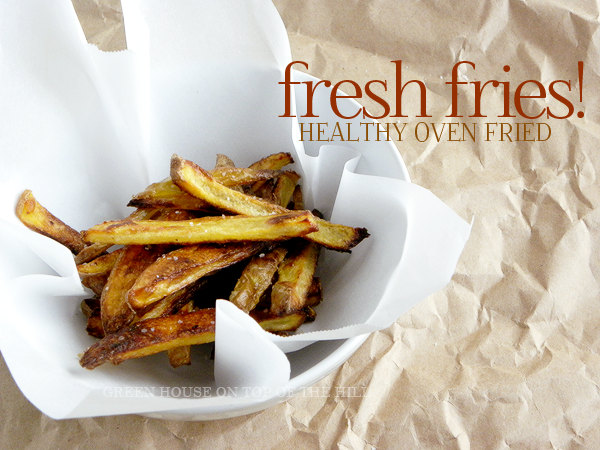 I saw this
pin
on Pinterest the other day and I had 2 potatoes that were starting to sprout. I had a couple other potato recipes I wanted to try, but instead went with some oven fries. Let me tell you, around the 20 minute mark or so, my house literally smelled like McDonald's but not in an overly greasy way. I love fries. I know
you
love fries. And to be able to make them at home? Even better! Originally, I was viewing the pin from my phone and when I went to the source site, there was no recipe to be found. I ended up winging it, but I finally did find the recipe which will be linked below.
I might of sorta over baked mine a bit and while taking photos, added a little bit too much salt. Overall, they were actually pretty good! They're in between a fry and a soft potato chip... if that even exists. I would definitely give this recipe another shot... maybe sprinkle in some herbs or even make garlic fries.
Also, I've been planning a blogiversary group giveaway and I am so excited! Hope you'll be too :)
Oven Fried Fries
Original recipe from
Self
2 golden potatoes, cut into 1/3-inch-thick fries
2-3 TBsp olive oil
3/4 tsp kosher salt
Preheat oven to 425F.
Place cut potatoes into a bowl of cold water. Drain and pat dry.
Toss with oil and sprinkle of salt.
Roast on parchment lined baking sheet for about 30 minutes or until browned and cook thoroughly.