The first swap I've ever done over the internet was from
Marvelous Mail
on livejournal, but that was
years
ago. Then everyone was doing holiday swaps, but I passed on all of those... So I was really excited to join
Annie
and
Cindy
on their Bauble Swap. Who doesn't love baubles?!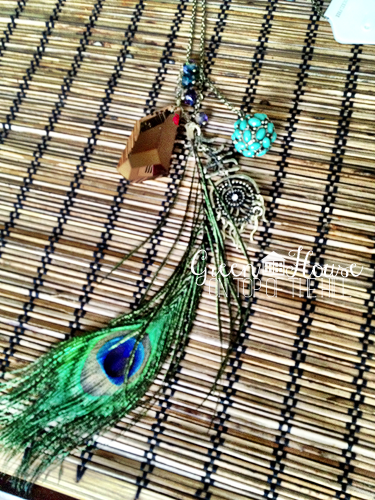 I received my package today and I was so excited! My partner was
Amanda
and hopefully she'll post my end on her blog soon. Thank you Amanda for the great baubles and I hope you get better soon! :) The first piece I opened was this long peacock charm necklace. The photo doesn't do it's justice whatsoever. Second, I opened up some cute heart studs which is right up my alley! Third, I received a statement necklace and I
love
it! It's probably something I wouldn't choose for myself personally, but I am so in love with it. It's unique and I can't wait to rock it. Again,
Thank you so much Amanda!