Hope everyone has had a cheerful holiday spending it with your love ones. Since Hubby is deployed this holiday season, it was a nice surprise when my FIL (father in law) had to drive up to Kent to deliver a load for work. We had our Christmas dinner last night and I dropped him off this morning :) The dogs and I opened up our presents and my hubby got me a waffle maker which I'm so excited for ever since I saw a recipe on Pinterest.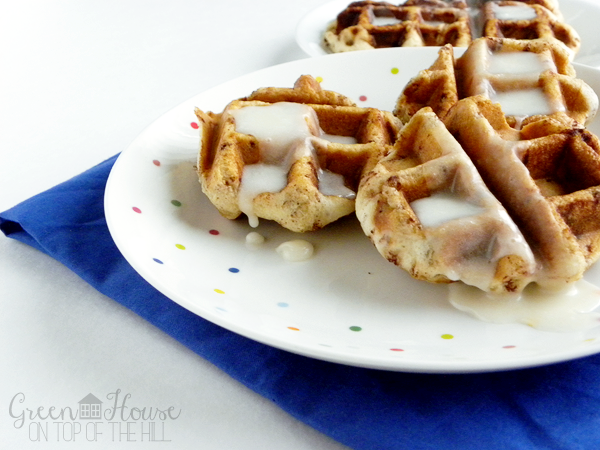 Instead of the usual baking your cinnamon buns in the oven, definitely try using a waffle maker! Even though this was my first time ever using it, it didn't turn out as crispy as I expected and I had opened it to check since I was afraid it might burn. I think there was still some soapy residue left behind. Either way, practice makes perfect and by the time R&R rolls around, I'll be able to make waffles for the hubby :)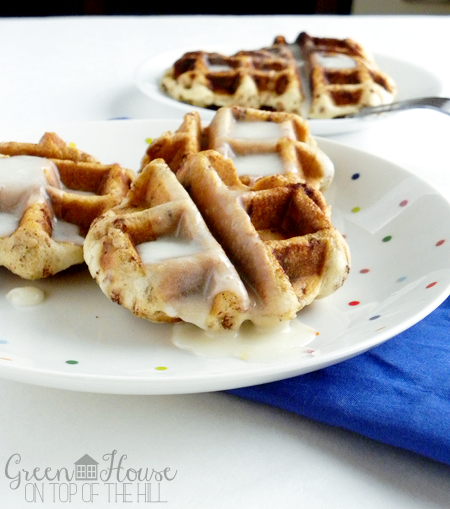 Cinnamon Bun Waffles
1 can of pre-made cinnamon buns with icing
non-stick spray
waffle maker
Preheat your waffle maker, spray it with non-stick spray. Put 3-4 rolls in the center, press down. Cook 3-4 minutes... depending on your waffle maker. Ice them and enjoy!