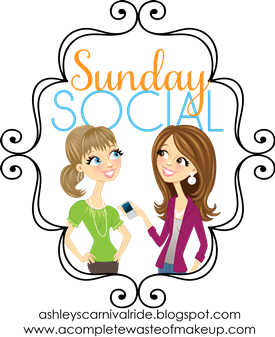 What is currently on your wish list?
I just peeked at my amazon wishlist... nothing remotely too exciting, but I'd like iPhone5, a Christmas tree (we donated ours before we moved because we were going to buy a real tree, but hubby deployed), for my husband to be home, a pink Kitchenaid mixer and winter clothes.

Share a new iPhone or Droid app you discovered that we all need:
I have an iPhone and I wouldn't say I'm addicted, but I'm kind of enjoying Anipang. It's like bejeweled, but with cute animals and you only have a minute. It's a super popular game right now in Korea... my husband and his friends are addicted to playing it! Other than that, I haven't downloaded any NEW apps for quite some time now.




What is a new Fall TV show you have added to your DVR?
666 Park Avenue, Beauty and the Beast and The Neighbors.

Share your Social Media links for us to follow you on(pinterest, twitter, facebook, etc) Tell us which is your favorite and why
I would say Instagram is my favorite social media. I mean, it's fun to look at someone's life through photos. Tumblr comes in next even though I only reblog pretty pictures. My least favorite is Twitter... I'm still getting use to using it and there's SO MANY tweets all day every day!! Idk how you guys keep up!




What is a TV series or Movie or Song you could listen to or watch over and over and over and never get tired of...feel free to name one of each
TV series- Gilmore Girls and One Tree Hill. Movie- Elf, What a girl wants (with Amanda Bynes), Disney movies, The Help... there's too many too. Song- Right now, as you guys know, I'm obsessed with KPOP (korean pop) and I can listen to Bad Boy and Fantastic Baby by Big Bang, Ugly and I love you by 2NE1 allllll day.