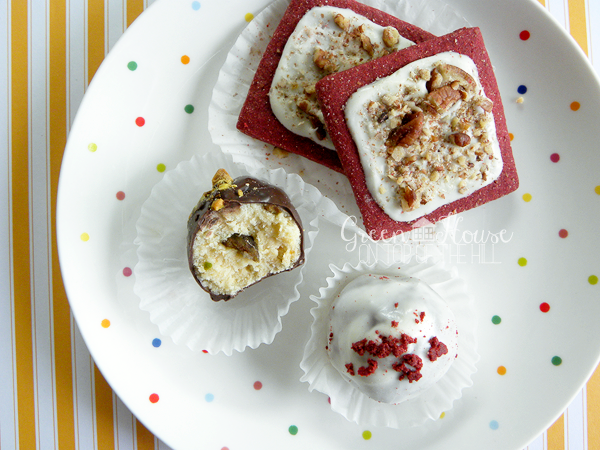 Came home yesterday night after heading out to the mall with a friend (you can read the haul
here
) and I was so excited to find a box of goodies from
Q's Goodies
. I won 6 piece red velvet truffles, a dozen of roasted pistachio truffles, 6 pieces of red velvet cookies and she even threw in a free pistachio praline snickerdoodle cookie. I tried a red velvet truffle last night and it was SO GOOD! Tried the roasted pistachio truffle, again SO GOOD! What I loooove about her truffles were that they were not ridiculously sweet which I was afraid of. Everything was packaged beautifully and I honestly cannot Thank You enough Q for the amazing giveaway!
Second amazing package I received were from
Tookies
! I received 6 gourmet marshmallows in maple candied bacon and cotton candy. As well as 4 pumpkin cookwiches. I'm not a fan of maple candied bacon, so I'm probably going to try to send these to hubby and see if him and his friends would like it.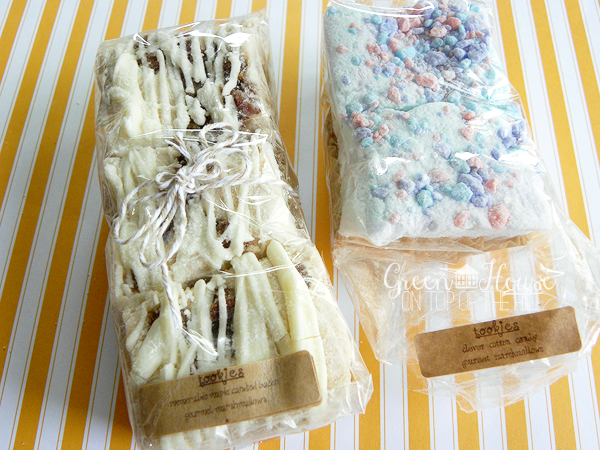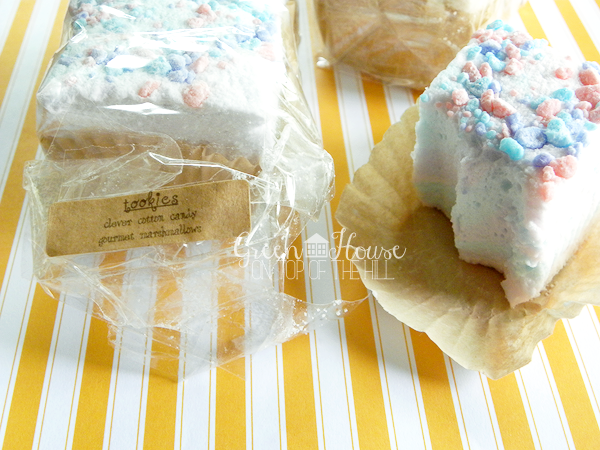 Thanks Tookies for hosting an amazing giveaway which I got to win Q's delicious goodies! Thanks to
Tirzah
for hosting a Tookies giveaway.