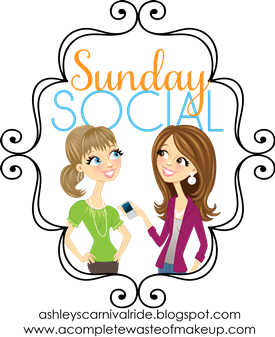 This Sunday Social doesn't have any questions to answers, but it's all about Fall. I have been searching for these photos for hours today and I'm so excited I finally found them to share! Fall is definitely one of my favorite season of the year. From the foliage to all the pumpkins to the start of the holiday drinks and knowing that Christmas will be here soon!
You know what I really miss though? I miss Fort Drum, NY. The views were absolutely
breathtaking
during Fall and going to
Burrville Cider Mill
for their homemade apple cider doughnuts and fresh apple cider.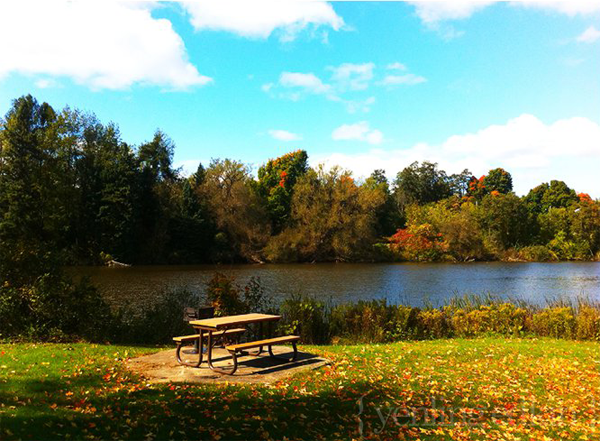 The photo above was taken on post and possibly one of my favorite Fall photos. On top of that, both photos were taken with my iPhone!



The waterfall behind Burrville Cider Mill


Aside from that, I'm loving all the Fall scented candles from
Bath & Body Works
. I only picked up one pumpkin scented candle which I personally didn't like when it burned, but I'm loving the
Spiced Cider
which actually makes my house smell like caramel apples! Another fave is
Leaves
. Both scents are new favorites to me! I usually purchase apple cinnamon scents or pumpkin spice scents.
Fall food and desserts? I love apple pie. After chatting to Caroline from
Chocolate and Carrots
awhile ago on Twitter, I have been craviiiiiiing! I was disappointed when a slice of warm apple pie did not magically appear on my doorstep :( I also love pumpkin pie, pumpkin bread, pumpkin muffins... basically pumpkin anything. I love leftover turkey sandwiches with fresh cranberry sauce and some stuffing. Mmmm... I can really go for a sandwich right now!