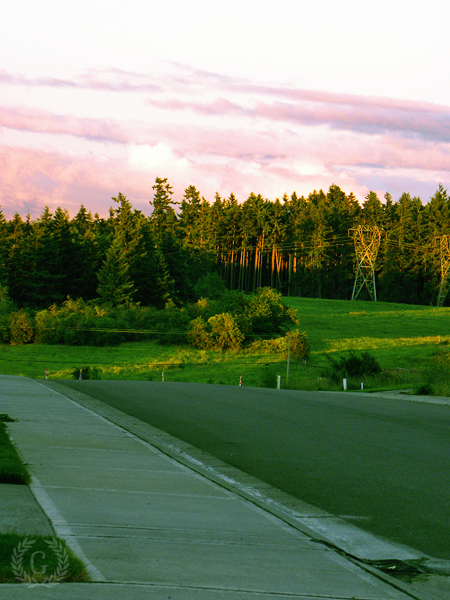 One week my life was completely hectic and a bit sad. I'm talking about an overwhelming amount of sadness. It was pretty devastating. Then we went on this amazing drive couple weekends ago which I should be posting about, but I have yet to edit the photos that were taken from my iPhone. Ended up taking on another blog project with my friend Jenny @
Beauty School Dropout
. Hubby went on leave for a week, went to Utah the next and yesterday at midnight, we are officially on leave again woohoo! The dogs and I are about 90% packed, Hubby has packed 0% and we are leaving Wednesday morning. To where? Hubby is dropping me and dogs off in HB (Huntington Beach, CA) while he goes to Vegas to visit his parents for a few days. I am over the moon excited to go home and see my family/friends and just chill out.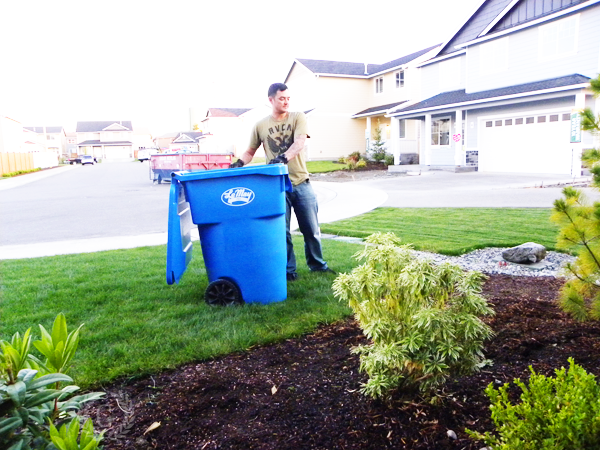 So, this past weekend, we kinda fixed up our front yard by taking out plants that the contractors put in before we moved in and sort of rearranged some plants and finally planted the flowers we bought the weekend before. Lazy much? Lately, the sunset here has been amazing and I was able to capture a few shots here and there.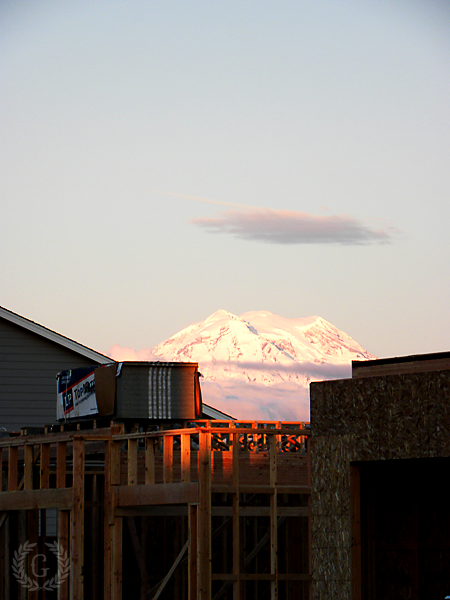 It was a beautiful day, clear skies, big fluffy clouds and the sun was out. While trying to capture the first photo posted, which by the way, is this farm/field down the hill, across the street. I wish you guys were here to see it in real life! The shot above is of Mt Rainier peaking over the top of some new construction. On a really clear day, I can view Mt Rainier, Mt Baker and even Mt St Helens from upstairs. That really won us over when we first looked at this house.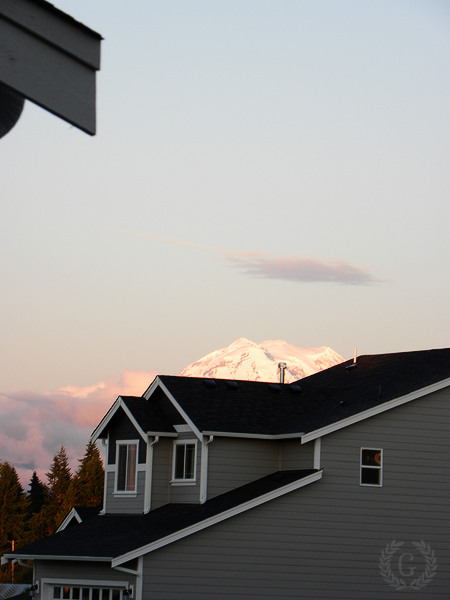 Alright friends, it's almost 230AM here and still have some more packing to do. Probably won't be updating this much while on vacation, but if you haven't already, follow me on Instagram @ yenlinge.