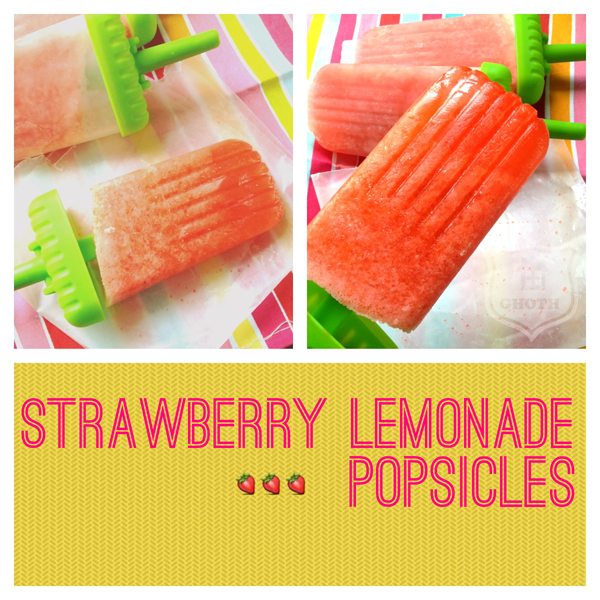 I went ahead and moved my blog back to Blogger under a new name and I feel good about it! If you want to look at my older posts of recipes, you can head to
Yen Learns to Cook
. Hopefully this is my
last
change! Life here in the Pacific Northwest has been good. Awhile ago we had some
gorgeous
weather where it was 74F and we did some much needed yard work. It was hot and what's better than a nice drink to cool down? I saw a recipe on
Pinterest
for a strawberry watermelon lemonade recipe and I didn't have any watermelon or sprite on hand. Not going to lie, but I did use frozen lemonade since I actually did have that and added in about a cup of crushed ice. It was really tart, but good. N didn't like it and I didn't want to be wasteful, so I turned them into popsicles which turned out so good!
Strawberry Lemonade Popsicles
1 1/2 cup strawberries, halved
1 can of frozen lemonade (I used Minute Maid)
2 cups water (you can sub for sprite or 7-up)
Popsicle mold
Blend everything in the blender and pour into your popsicle mold. Freeze til hard and enjoy!