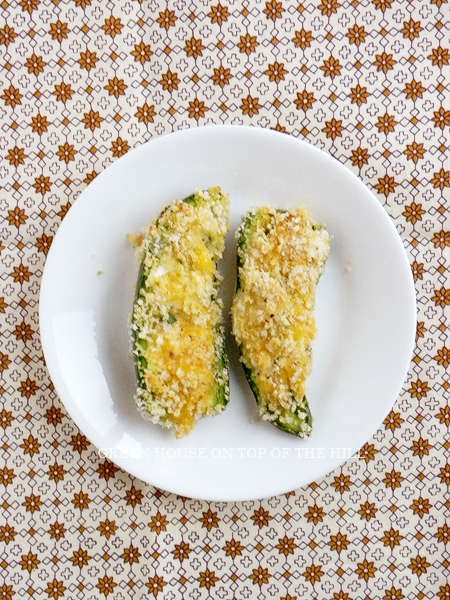 I am not a sports watching, jersey wearing, fan cheering person. Honestly, we just weren't one of those families growing up... I think the only sport we watched was golf and let me tell you... Golf is insanely boring to watch on TV and in person. Since hubby is home for R&R, I knew he wanted to watch the Super Bowl and he requested we make some jalapeno poppers. After a quick Google, we decided to use
Gina's
recipe since I've loved every recipe I've ever made from her site.
Be smart and wear gloves. I can only nag my husband so much to do so and when he itched his nose later, he then knew WHY I was nagging him to. Ugh, MEN. These were super easy to make and didn't take long to bake either. I ended up messing up and adding the seasoning to the cream cheese mix and in the panko crumbs. This is what happens when you're pissed off at your husband. These actually turned out really good! If you're lucky, you'd get one that my husband cleaned throughly, if not, you'd get a pretty spicy one!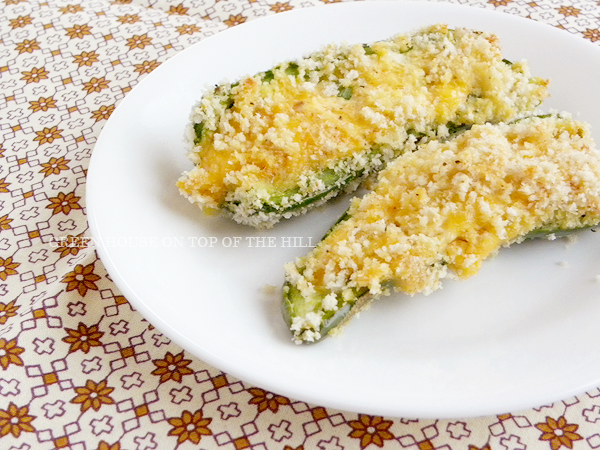 Baked Jalapeno Poppers
Original recipe from
Skinnytaste
12 jalapeño peppers, sliced in half lengthwise
8 oz light cream cheese
4 medium scallions, green part only, sliced
2 oz shredded sharp cheddar
2 eggs, beaten
1 cup panko crumbs
1/8 tsp chipotle pepper
1/8 tsp garlic powder
salt and fresh pepper
spray oil
Preheat oven to 350°. Wearing rubber gloves, cut peppers in half lengthwise and scoop out the seeds and membrane.
Combine cream cheese, cheddar, scallions and seasonings in a medium bowl.
Combine panko, paprika, chili powder, garlic powder, salt and pepper in another bowl.
Fill peppers with cheese filling with a small spoon.
Dip peppers in egg.
Place pepper in panko mixture, using a spoon to make sure all the seasoning doesn't fall to the bottom of the bowl.
Spray a baking pan with oil spray.
Bake in the oven for about 20-25 minutes or until golden.