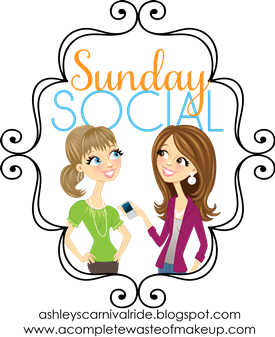 Edit:
You guys, I seriously thought today was Sunday! I even picked up poo and got the trash ready, but at least I didn't roll it down to the curb.
It's that time of the week again! Sunday social and picking up dog poo day. It's been kind of a long week and going to get even longer since hubby is going to the field and I won't be able to talk to him. Hope everyone is having/had a great weekend!

image via google

1. What do you value most in life?
Love. Pure unconditional love. Happiness. My family. My friends whether online or offline.

image via wikimedia
2. What do you think is the greatest invention in your lifetime and why?
Cellphones/Smartphones. I remember my first phone in 2001 or 2002 and it was this Nokia with a green screen and it had an antenna. Super old school. Another has to be digital cameras. Remember when we use to only own disposable cameras where you had to rewind the thing to be able to take a photo? Digital cameras weren't super popular my senior year, but I remember my friend Stephanie had one, which she got in Asia. EVERYONE wanted to take pics with it!
3. What do you think is the secret to a good life?
Being happy, having peace, living more out of the box, eat whatever you want, not worry about every single thing, be carefree and just
LIVE
. I think I'm going to set that as a goal. I live life
way
too safe.
4. What would you most like to be remembered for when you're gone?
That I was an amazing wife, an amazing mom, a great friend, a good daughter/sister... you know, the usual stuff. I want to be remembered as someone who is strong, genuine and your all around girl. You know what I kinda don't get? Everyone says, "Yen, you're so sweet. You're so nice." That's the same exact thing people wrote in my yearbook! I mean, yeaaa I am sweet and nice, but there has to be more to me than just those 2.
5. What accomplishment in your life are you most proud of?
Honestly, I have no clue.

image via itasa
6. If a movie was made about your life, who would you want to play you?
I know I could pick any big time stars, but I would love for an Asian American to play me. So, I had to google haha I like Michelle Krusiec who looks a little more like your girl next door.