We're living out of a hotel.
Still.
It's been almost 3 weeks! The last time I cooked was almost 2 months ago and the last time I baked was on Thanksgiving Day, so bare with me while I post old recipes and reviews. The thing is... We bought a house. I feel like a grown up! Anyways, usually it takes about 90 days for a house to close, but the people have rushed it for us and we're really hoping to move in before Christmas. Now, that would take a miracle! If we aren't able to move in by the holiday, we should be in before the new year so there's still a silver of hope. Even if we were to move in, no real cooking will be done since we still need to purchase a refrigerator and would need to call transportation to bring our goods! Anyways, DH is on leave for 10 days and every day we drive to look at our house and then just explore the area. Today, we went out to Tacoma and checked out
Hello, Cupcake
before heading out to Puyallup to turn in some paperwork. The shop is so adorable! The decor is simple and cute. They have a small selection of cupcakes to choose from, which makes the decision making a lot easier. I went with a Carrot cupcake and a Mocha cupcake which DH has yet to eat!
The carrot cupcake was really good! A little too much frosting imo, but the cake itself was moist and every flavorful.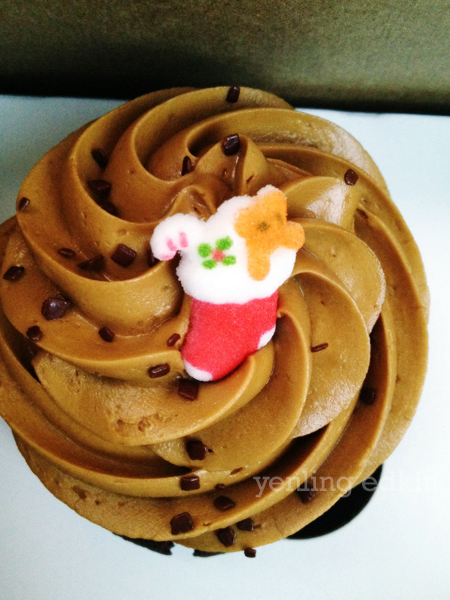 Hello, Cupcake
1740 Pacific Ave Tacoma, WA 98402